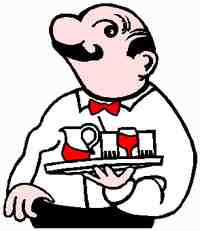 "Please don't move our tables and chairs, because our waiter is 82 and too old to re-arrange the terrace by the hour. Thank you for your understanding."
Gelezen op een terrasje in de oude stad van Funchal op het eiland Madeira.
De tekst stond op kaartjes die op alle tafeltjes van het terras verspreid waren.