sep 19 2008
Porto – Portugal.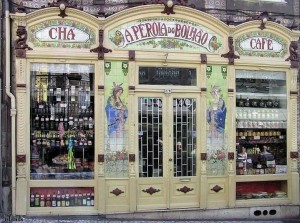 9 Reacties/Responses to "Photo Friday: The Extraordinary * Het Buitengewone"
Sch

Dit is eigenlijk puur kunst.

# curieuzeneuzemosterdpoton 20 sep 2008 at 00:59

een extraatje meer, zeg je??

ja watte ..

een beeldmooie foto, cor!!

Prachtig geveltje Cor!

Welch wundersch

Ein wundersch

einfach nur wundersch

Das hat Charakter – wundersch

Fantastische tent!
Commentaar/Comment