mei 24 2008
Serie: Landschappen -8-
Landschap op het eiland Isle of Man.
Series: Landscapes -8-
Landscape on the island Isle of Man.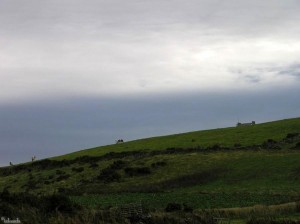 6 Reacties/Responses to "Landschap * Landscape * 8"
…und das lugt so eben

Mooi oplopende lijn, met die horizon.
Knap!
Gr.
P-TER

Am Horizont springt mein morgiges Mittagessen ;-)))
Klasse Cor!
Rolf.

# curieuzeneuzemosterdpoton 24 mei 2008 at 23:07

hellup, er ligt een berg voor mijn uitzicht? :-))

mooi, die koe op het randje van de afgrond!

prettig weekend, cor!

ik ehhhhhh zou die koen niet op wieltjes zetten cor:-)))
kans dat je haar ver moet gaan zoeken:-))

groetjes
klaproos

Berg op, berg af, met goede stapschoenen wandelen in de natuur,
daar doet dit landschap mij aan denken.
Commentaar/Comment